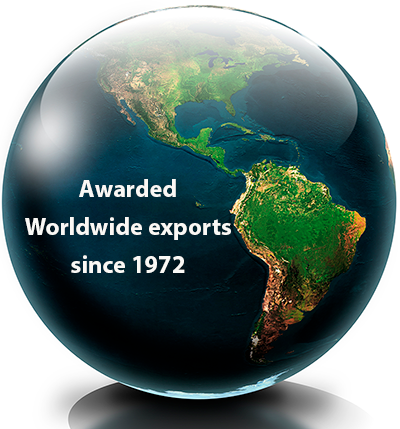 M.G. CHRISTODOULOU,
established in 1972, is worldwide reliable
exporting company specializing in Foodstus, Ethnic food and any other
traditional products, mainly to Middle East, Europe, USA and Australia.
This Company has been awarded four times by the "Cyprus Export Award
for Trading Enterprises" by the Ministry of Commerce, Industry, and
Tourism as the best Cypriot Exporting Company for the years 1990, 1999,
2001 and 2005.
M.G. Christodoulou has a Marketing Consulting division.
The Managing Director of the company, Marios Christodoulou, is an
Economist, Chartered Marketer and a fellow of the British Chartered
Institute of Marketing. The company eversince its establishment has
undertaken many marketing projects including the consultancy
for the promotion of the Cyprus Intercommunal Trade (E.U. regulation)
with the International Executive Service Corps. (USA) who were the
contractors for the project with the USAID (USA).